Album Review: Feet of Clay by 'Earl Sweatshirt'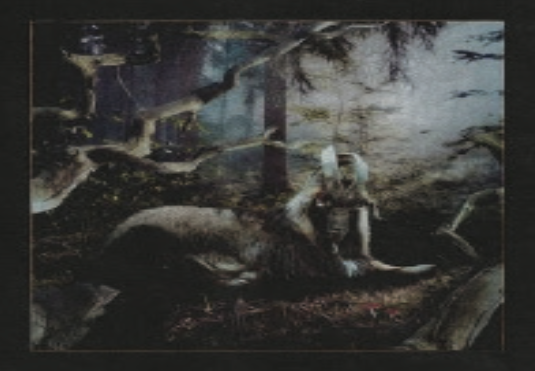 Brendan Paige '20, Life & Style Columnist
November 7, 2019
Hang on for a minute...we're trying to find some more stories you might like.
"Feet of Clay" is the new EP from rapper Earl Sweatshirt that dropped this past Friday.  After coming off of his very unique and fantastic album, "Some Rap Songs," Earl continues his run with this surprise drop.  Coming out on the night of Halloween perfectly fits the dark and foreboding subjects that Earl addresses throughout this tape.  So much so, even the cover fits the overall theme and subject of this tape.  "Feet of Clay" is definitely a direct successor to "Some Rap Songs" with a similar vibe of the minimalistic, and dark production.  Much of the same is found on this EP that one would expect from an Earl project as many of these songs deal with Earl's mental health, addiction to alcohol, family and the loss of his father, and where he currently sees his life.  While, this tape is certainly not for everyone, I enjoy the dark and foreboding style of Earl and his overall subject matter develops a uniqueness that I haven't seen in many rappers today.  Earl isn't afraid to talk about his issues and he is a masterful storyteller with verses and bars that hit deeply.  While "Some Rap Songs" was very polarizing, the overall style of the minimalistic production resonates well with Earl, and I am glad he continues that vibe here.  It feels just like "Some Rap Songs" where the production is so sporadic that it aligns with Earl's own feelings in his verses.  
The tape begins with "74," a dark track with production that develops this feeling of dread immediately.  This song sounds like it would fit on the latter half of "Some Rap Songs" with a production that feels extremely dark.  Earl spits about his current state of living after "Some Rap Songs" talking about how he is putting everything he possibly can into his raps.  Earl's focus is to spit, not make hits or pop music, he wants you to hear him rap, just like he did on "Some Rap Songs."  "EAST" is the next song on the tape and possibly one of the weirdest songs I have ever heard from Earl production-wise.  However, this isn't a bad thing as I feel there is a great uniqueness to this track.  Earl raps over this ominous accordion beat that keeps looping back and forth. It continues this theme of dread and makes the listener purposely feel uncomfortable, just like the subject matter in the track.  He spits about losing his girlfriend, his father, and his grandmother and dealing with the pain with alcohol.  We can see that Earl is clearly in a darker place than ever before.
 The next track, "MTOMB" is produced by one of my favorite producers, Alchemist.  The production is a jazzy sample of a 70s funk song "Theme (For the People)," showing Earl's capability in rapping over different kinds of beats.  However, the track is still very lo-fi and fits much of the same subject matter as the past songs, with Earl talking about dealing with the death of his father and how he is dealing with his depression.  The song ends with Earl pouring one out for the remembrance of his dad.  "OD" continues the project with Earl rapping over a production that is very sporadic and chaotic.  Earl goes through all of his problems of depression, dealing with the pain through alcohol, and his feelings of loneliness.  This continues the overall dark subject of the tape.
On "EL TORO COMBO MEAL" Earl is expressing his depression by looking back on his old self.  He feels that he never had anyone around to help him deal with a lot of problems and is sort of crying out for help in a way.  He has always had to deal with things himself and this develops, possibly, the darkest song on the EP.  The guest, Mavi, also talks about the same themes as Earl, talking about looking back at his family and growing up.  "TISKTISK/COOKIES" is the next song on the EP where Earl divides the subject matters into two songs, despite the short runtime.  On "TISKTISK," Earl talks about one of his friends turning their back on him and Earl calling him a snitch.  We see again that Earl can't trust people and he doesn't really have a lot of people around to support him.  "COOKIES" continues this theme of lost friendship with this glitchy production to finish up the song.  "4N" is the final track off the EP with Earl talking about violence and guns and how he is sort of at a breaking point.  The track has this backward loop production that is chopped and screwed.  Although I think it is an okay song, it isn't my favorite on the project as Earl's vocals sound turned down almost, making it slightly off for the listener.
"Feet of Clay" continues the dark and ominous nature of Earl Sweatshirt's discography.  It has many similarities to "Some Rap Songs" much is overall darker in its subject and nature.  In "Some Rap Songs" we see Earl slowly descend into his dark place, but on "Feet of Clay," Earl is already there.  We are placed immediately into this dark corner of Earl's thoughts, almost suffocating the listener.  It shows how far gone Earl is in a way, but still working to get back some hope in his life.  Earl is able to continue to grapple similar themes and able to do this well in such a short time frame, with the EP only being around 16 minutes long.  While I feel it isn't as good as "Some Rap Songs," Earl is still able to develop his similar themes and prove that he can rap on minimalist and dark beats, making him a very unique rapper.  Earl's expression of his personal life is some of the best in music and while I think many people don't enjoy Earl's new sound, I think it fits his state of mind perfectly.
Score: 7.5/10
Favorite Tracks: "74," "EAST," "TISKTISK/COOKIES"
Least Favorite Track: "4N"