(Throwback) Media Review: Rupaul's Drag Race Season 4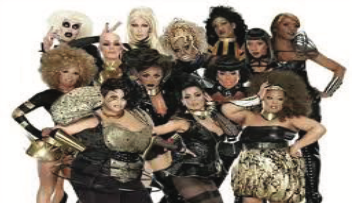 Jacob DeCarli '22, Managing Editor
November 7, 2019
Hang on for a minute...we're trying to find some more stories you might like.
Hulu recently released the first six seasons of Rupaul's Drag Race. Finally, fans across the U.S. can relive some of the best seasons of the popular reality-competition show. The show first aired in 2009 on a low budget with a limited audience but has since grown into a money generating empire with a total of 11 seasons and four seasons of all stars. As an obsessed fan, I was ecstatic to learn that the older seasons were available on Hulu. I never watched full seasons before season 8 because they are incredibly expensive to download. 
I decided to dive right into season four of Drag Race because I already saw the first three seasons (they are the cheapest seasons on Itunes because they are the least popular among newer fans). Season four of Rupaul's Drag Race aired in 2012, and it is considered by fans to be the season that made the show popular among mainstream media. Unlike the first three seasons, contestants on season four competed for 100,000 dollars which far surpassed the season two prize of 25,000 dollars. Additionally, season four introduced some of the most talented drag queens to perform on the show (no shade to the previous seasons, those queens are amazing as well).  
From this point on, I will be spoiling the season for you. So, if you plan on watching it and don't want the ending ruined, I suggest you stop reading my article. If you're a fan of the show, you know that Sharon Needles won season four of Drag Race. The Pittsburgh, PA. based queen stunned audiences with her goth looks that were surprisingly chic. After her incredible zombie apocalyptic couture outfit on the first episode, Needles was clearly the queen to beat. Other are competitors are Latrice Royale, Phi Phi O'Hara, Chad Michaels (the winner of All Stars 1), and Jiggly Caliente.  
Before watching the full season, I only saw parts of it via Instagram videos on various drag race accounts. It was nice to watch the design challenges and full runways. Obviously, I had the pleasure to re-watch iconic drag queen quotes like "Go back to party city where you belong" and "This isn't Rupaul's best friend race!" However, there were moments that I never saw before watching the full season. For example, Latrice Royale's emotional elimination speech where she tearfully told Rupaul, "you have changed my life forever," and the finale where contestant Willam explained the reasons for her unprecedented disqualification. 
One odd pattern that I noticed was the set-up of Sharon Needle's storyline. She was introduced as the underdog who overcame challenges and eventually won the show as the first "unconventional" queen. However, fan theory claims that Rupaul chose Needles as the winner of the season before the first challenge. This theory was backed by anonymous producers of the show via Reddit who said that Rupaul wanted Needles to win because she was different from the rest of the contestants. I never believed this theory until I watched the show. If you compare storylines of the other top queens, you will notice that Needle's storyline is more positive and interesting that the other contestants (like Phi Phi O'Hara, whose disapproval of Needle's style established her as the villain on the show). I understand why people think the crowing of Needles was set-up, but also I feel that this is disrespectful to the hard work that she put into the competition. Personally, I love her drag style, and I think she deserved to win the show.  
Overall, Rupaul's Drag Race season four is very entertaining, and I recommend any new fans to go back and watch it.