Student Spotlight: Anna Burke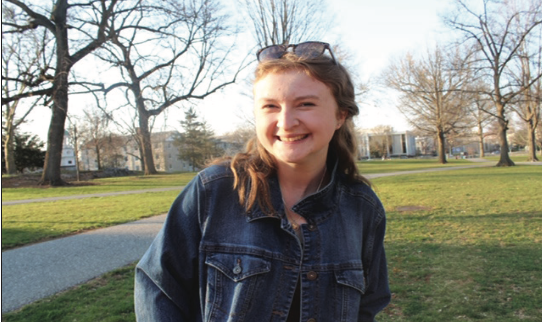 Lisa Clair '21, Life & Style Editor
November 21, 2019
Name:
Anna Burke
Hometown:
Cambridge, MA
Majors and Minors:
Environmental Studies, Minor in Spanish, Food Studies Certificate
Campus Involvement
Kappa Alpha Theta, Big Brother Big Sister
What part of campus life is important to you and why?
Being a part of Theta I got to meet so many people- not just older sisters (which was nice freshman year they could show me the ropes) but also sisters with different majors than mine, (or the same too which is helpful for asking questions about courses/study abroad etc.) from different places than me. I have found such a great support net and have made so many great connections.
What do you enjoy doing in your free time?
Something I really enjoy doing is spending a lot of time outside, especially in between classes and on the weekends. In addition to this, I also enjoy hanging with friends, painting, and eating all sorts of foods- I especially love eating at Panera when I need a break from the caf food, and I also really enjoy the smoothies Dickinson provides.  
Where is your favorite place on campus?
My favorite place on campus is Denny 317 at sunset- it is so beautiful.
What do you love most about being a student at Dickinson?
I really love the environmental studies department; everyone is really kind and I believe that sustainability both on and off campus is a top priority. In addition to this, I really enjoy the food studies program at Dickinson as well. 
Fun Fact:
I want to visit every national park in the united states!