Caf Creation: Frozen Yogurt with Cereal Topping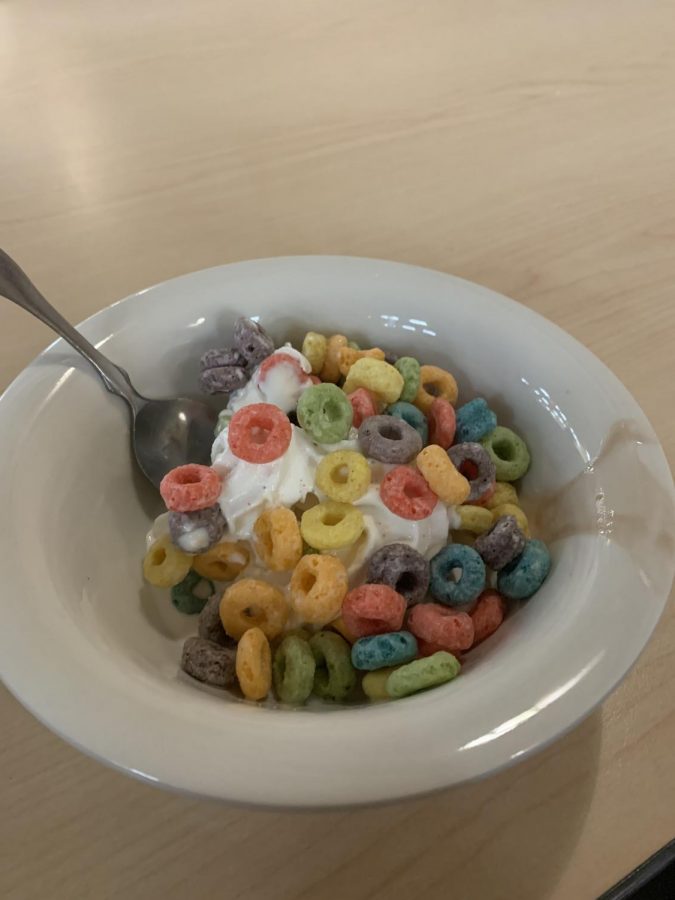 Alexandra Fosbury '21, Life & Style Editor
February 13, 2020
Most nights in the Caf the dessert options are less than ideal, and not being a particularly big sweet tooth, I tend to skip the dessert section anyway. The other night, however, I got frozen yogurt but couldn't find any toppings. On a whim I went to the cereal station and put some Froot Loops in my bowl and while it was extremely sugary and sweet, it was a surprisingly nice dessert.
The crunchiness from the Froot Loops complimented the creamy texture of the frozen yogurt while the flavors also work together nicely. I chose vanilla frozen yogurt to pair with Froot Loops, but with the variety of different cereals there are many more options. I have also tried chocolate frozen yogurt with Lucky Charms as well as Coco Puffs.
If you're looking for a versatile dessert that you can have any night (or morning) in the Caf, frozen yogurt is a great option.