Dorm Spotlight: Genesis Whitlock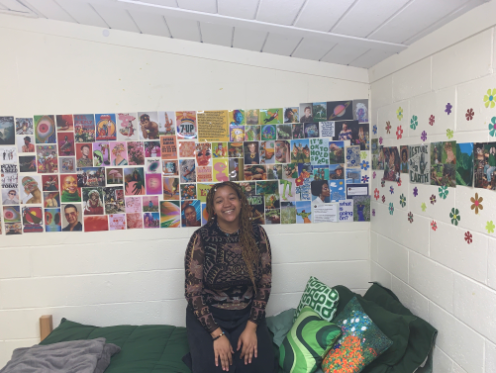 Genesis Whitlock '25 is currently a freshman on campus living in Longsdorff Hall, in a vibrant room inspired by both their dedication to environmentalism and the trends of the 60s and 70s. They describes their style as "funky, fresh and provocative," emphasizing how their room is also a demonstration of their creativity and various interests. "The whole style of my room is supposed to represent different aspects of who I am," Whitlock stated.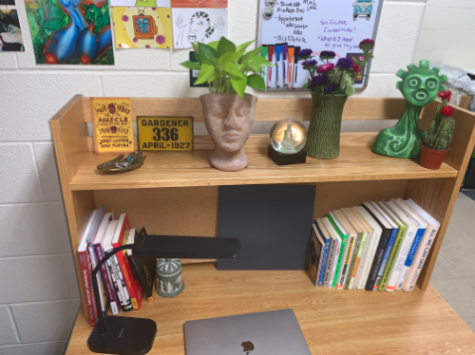 When you enter Whitlock's room, you are transported into their world through the hues of green on her bedspread and the flower patterns on their pillows. Above their workspace, there are encouraging quotes, collages, and plants that they brought with them from home to include this new space. To the left of Whitlock's bed is a series of photos, all tinted different colors and all organized to form a color gradation. According to Whitlock, these photos are not related to any specific theme but rather communicate their interests, which includes their favorite artists, movements, and magazines. When describing their photo wall, Whitlock says that these photos make them "feel alive and empowered to express [them]self". 
Beyond being a beautiful space, Whitlock considers their room to be her safe haven and a space that makes them feel comfortable. They say that they have claimed this space as her own through their decorations, which has helped them cope with being away from home. When Whitlock feels overwhelmed, they say that their plants and other aspects of their room bring a liveliness to this space that reminds them to be gentle with themself. They have grown comfortable in this environment at Dickinson College and they call their room their "sanctuary"; a space away from the rigor of school.