Faculty Spotlight: Professor Amaury Sosa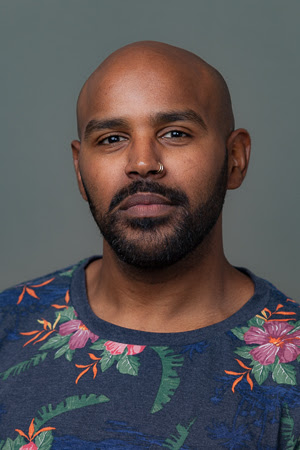 Professor Amaury Sosa is a faculty member in the Spanish and Portuguese department and he currently teaches a first-year seminar class entitled, "I Am Not Who You Think I Am." Mr. Sosa grew up in the Dominican Republic and moved to New York City when he was 9. He began working at Dickinson College in the fall of 2017 while completing his PhD at New York University.
When asked what his favorite aspect about Dickinson is, Mr. Sosa responded, "Dickinson students are very curious, and my classes are mostly designed to nurture that curiosity." Mr. Sosa overall loves working in the Spanish and Portuguese department, and he mentions that its professors helped him to integrate into the Dickinson community. Although Mr. Sosa's transition from graduate school to Dickinson was difficult at first, he eventually found his place in the community and is now a well-respected faculty member and revered by many Dickinsonians.
Mr. Sosa also mentioned that he values Dickinson's interdisciplinary approach, which allows him to be "imaginative and creative" by incorporating different elements into his classroom, such as songs and movies. Mr. Sosa says that the most rewarding part of his career is when alumni reach out to him, letting him know how he and his class have affected their lives.
Although Mr. Sosa never imagined that he would be in central Pennsylvania, this opportunity has allowed him to expand his horizons. Through exploring the greater Pennsylvania area and even traveling abroad, Mr. Sosa has been able to cultivate a deeper understanding of how other people live, and he describes this experience as "eye-opening [and] transformational."