Restaurant Review: Sage Cafe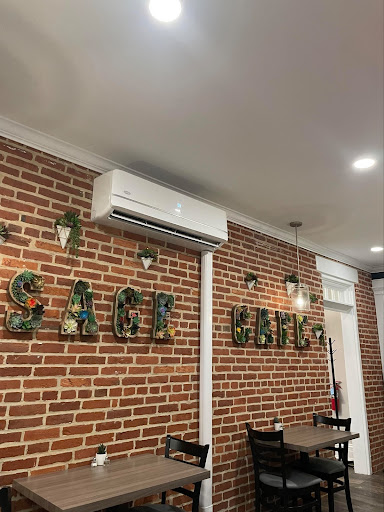 Sage Café on West Pomfret St. is a recent addition to Carlisle's selection of places to grab a bite to eat. Open weekdays 8am – 4pm, they offer both sit-down dining and a coffee bar with drinks to go. I had the distinct pleasure to spend my Valentine's Day at Sage café with two of my good friends. For the holiday the chef had prepared a special dinner menu that is separate from the usual fare they serve. 
While their website promises to provide a "luxury" experience, the vibes of the café were not haughty in the least. An intimate layout made the whole place feel homey, and the waitstaff looked after us the whole night. Obviously the most important thing is the food, and we tried to get a diverse range of dishes. For a starter, we ordered mussels ($11) and fondue ($10). The shellfish was the perfect amount to share among three diners and the lemon balanced out a very smooth briny note that was present in the sauce. Our fondue went much too quickly, but it would be perfect for two. Instead of the traditional bread cubes, it was served with soft-baked pretzel pieces which was a welcome variation. As we moved into the main course, we were all pleasantly surprised with the service. Many of the café's tables were filled, but we did wait very long at all. I had a shrimp and sausage cavatappi ($19), and while the shrimp seemed an unnecessary addition, a garnish of arugula and balsamic paired nicely with the heat from the sausage. Georgia Schaefer-Brown '25 found her Greek salad ($9.50) "enjoyable and refined" and Jordyn Case '25 said her coconut shrimp cocktail ($9.50) was "amazing" but wished the proportion was larger.
We finished off the night with espresso and ice cream and all decided we would have to come back again when Sage Café is operating at its normal hours. For food that felt so fancy, the prices didn't seem too high, would definitely recommend checking the place out. 
Sage Café's menu and any changes to hours can be found at sagecafecarlisle.com.