New Face, Old Place: Deli Creations Re-Opens under New Management
Matthew Korb '14, Editor-in-Chief
February 21, 2013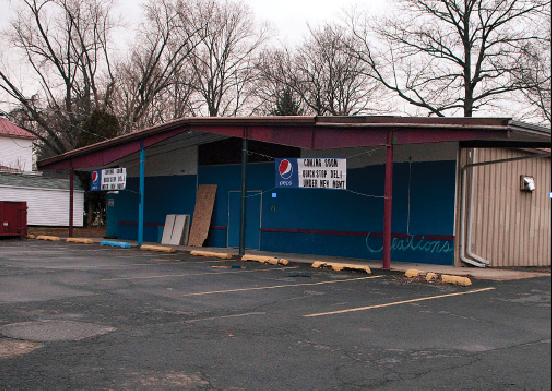 After nearly eight months since it closed down, new owners have purchased the old Deli Creations building on West Louther Street with plans to re-open the convenience store and eatery in mid-March.
Kanubhai Patel and his son, AJ, announced that they had purchased the property on Friday, Feb. 10 for an undisclosed sum, according to the Cumberland County Attorney General's Office.
The original shop on West Louther Street was closed late July 2012 after two consecutive drug busts netted over half a million dollars worth of synthetic marijuana and bath salts, two previously legal substances made illegal in Pennsylvania in 2012. The drug bust was the largest in Cumberland County's history, according to the Cumberland County Attorney General's Office
The two owners were arrested and their properties were given over to the Cumberland County District Attorney Office alongside $50,000 in cash.
The property is currently being refurbished, said AJ in a phone interview with The Dickinsonian. While it will be opening under a new name, Quick Stop Deli, the owners insisted that it would provide the same services it offered while under its previous owner.
"We plan to run it as a convenience store and deli," said
AJ. "It will be very much like it was before it was closed."
The new owners of the Deli Creations property currently plan to have the shop follow a modified version of Deli Creation's previous schedule, with the shop open from 5 a.m. to midnight on weekdays and all day and night on the weekends. There are plans to include delivery from 10 a.m. to midnight all week.
Not all students are excited for the return of the late-night fast-food stop.
"I'm indifferent," said Patrick Merrigan '13. "I haven't ordered from Deli Creations since freshman year. Being a senior, I don't feel like I've graduated to ordering food from there."
"In all honest I only went to Deli Creations to get tobacco," said Weston Haze '14. "Last year I would have been excited, but this year I don't really care anymore."
The owners remain positive about the business' future with members of Dickinson College.
"It will be great working with the college when we open," said AJ. "I look forward to seeing students as our new customers."