Concert Ticket Sales on Track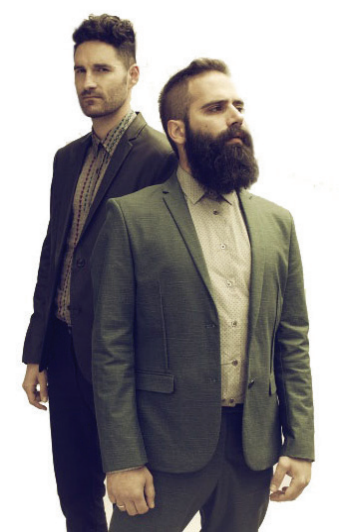 Hang on for a minute...we're trying to find some more stories you might like.
20 percent of the tickets for MOB's Capital Cities Spring Concert have been sold so far.
Tickets for the Capital Cities with Scavenger Hunt concert on April 25 went on sale on Monday, March 24. According to Multi-Organizational Board (MOB) Co-Concert Chair Arden Baker '14, this year's ticket sales are on par with previous years.
"Generally students wait until the last minute to buy their tickets," she said. "However tickets are going on sale to the public beginning March 31, so it is difficult to tell how quickly they will sell after that."
Baker expects the show to sell out because of the popularity of the group's song 'Safe and Sound,' released in Feb. 2011.
So far, Baker says that she has received positive reactions to the concert choice.
"I think people are excited to have a strong pop/indie rock group on campus as it has been a while since MOB has brought this genre," she said.
Respondents in MOB's concert survey last semester recommended Capital Cities as a potential performer for the spring concert, Baker said. They will come to campus as part of the Campus Consciousness Tour, the same tour that brought Janelle Monae and Fun. to campus in 2011.
"[Capital Cities has] been growing in popularity recently, and we try to book up-and-coming groups that will appeal to the majority of students," said Baker.
Students have mixed reactions to the concert choice.
"I only know its song 'Safe and Sound, but I'm sure it will be a fun time," said Alexa Bell '16.
"I have never heard of Capital Cities, but I trust that MOB chose a group that Dickinson will enjoy having," agreed Chloe Cunningham '14.
Ralph Humison '17 had a similar reaction.
"I'm very indifferent. I haven't listened to any other songs besides 'Safe and Sound,'" he said.
Other students are excited for the concert.
"I'm really excited Capital Cities [is] coming. I recently started listening to their music and I love them," said Pia Holtmeier '16.
Tickets are on sale for $15 at http://dickinson.universitytickets.com/user_pages/event_listings.asp. General public tickets went on sale on March 31 for $25.