Danticat Selected as Stellfox Winner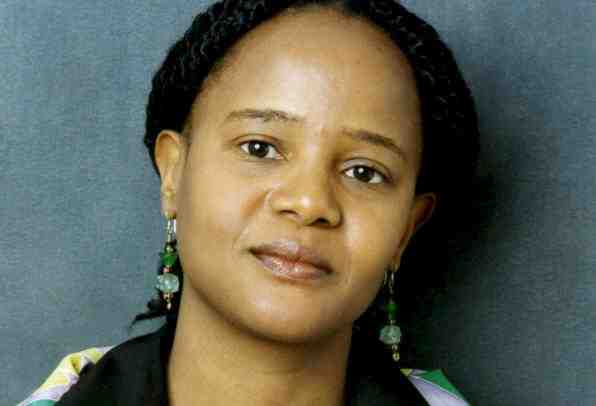 Writer Edwidge Danticat, who has gained acclaim for her fiction, essays and memoirs about immigrants of the Haitian diaspora, has been named the 2015-2016 recipient of the Harold and Ethel L. Stellfox Visiting Scholars and Writers Program award. Danticat will accept the award at a public ceremony on April 7, 2016, then offer a public reading of her work followed by a book signing.
In addition to the award ceremony and public reading, Danticat will complete a two to three day residency on campus, visiting classes to talk to students about the craft of writing. Adrienne Su, associate professor of English, poet-in-in residence and chair of the Stellfox Committee, said that Danticat's residence will emphasize non-fiction writing.
Su also said that when selecting a recipient for the annual award, the Stellfox committee searches for candidates who are willing to engage with students and whose work will interest members of different academic departments.
"We try very hard to find people who will come with the right spirit and will spend the time with students," said Su. "People in many departments [of the college] are interested in [Danticat]. Sometimes the writer is mainly someone the Department of English or Department of Theatre & Dance wants, but everyone wants this writer…. She has a very broad appeal."
According to biography.com, Danticat was born in Haiti and moved to Brooklyn, NY as a child. Her parents wanted her to focus on medicine and become a nurse, but Danticat found her passion in writing and French literature. She published her masters thesis as her first novel, Breath, Eyes, Memory, which followed "a girl's journey from Haiti to the U.S."
Most of Danticat's other published novels focus on life in contemporary Haiti today and her experience as an immigrant in the U.S.  Her work "emphasizes in particular the heroism and endurance of Haitian women as they cope with patriarchal culture… that oppresses and enriches them," said in Contemporary Novelists. Grace A. Epstein from the Antioch Review said that Danticat has "real courage in excavating the romance of nationalism, identity and home."
Danticat has received numerous awards for her writing, such as the American Book Award in 1999, the National Book Critics Circle Award in 2007 and the MacArthur "Genius" Fellowship Award in 2009.
According to Dickinson's website, the Harold and Ethel L. Stellfox Visiting Scholars and Writers Program "brings major literary figures to campus for an inter-arts residency that may include readings, discussions, performances, a public lecture and an award ceremony."  The program was created after the 2003 death of Jean Louise Stellfox '60, who donated most of her $1.5 million estate to the college.
Stellfox was a junior at Dickinson when Robert Frost completed a residency at the college in 1959. Inspired by that experience, she went on to become a high school English teacher and devoted her life to "instill[ing] a similar passion for literature in others."
Previous Stellfox Award Recipients include novelist Ian McEwan, storywriter Lorrie Moore and poet Paul Muldoon.