Dysfunctional Elevator Sparks Assessment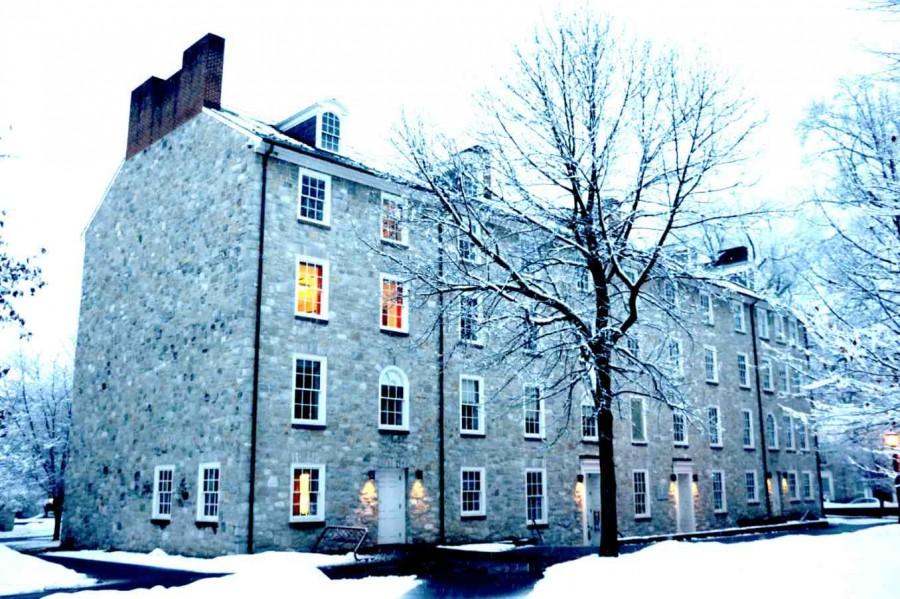 Margot McCrillis '19, Staff Writer
February 11, 2016
Facilities Management is conducting an ongoing Facilities Condition Assessment of handicap accessibility after a dysfunctional elevator in East College inhibited Dan Cozort, associate professor of Religion.
The assessment, which will last until May, "will provide information on deferred maintenance, safety and code issues… This will help us prioritize our needs and help us formulate a financial plan," said Kristen Kostecky, associate vice president of Facilities.
The elevator in East College ceased to function during the last two weeks of the fall semester, preventing Cozort from accessing the second, third and fourth floors, where he teaches.
Cozort was hit by a car while riding a bike on July 15, 2011 in Carlisle. The accident resulted in a spinal cord injury and leg paralysis. Cozort emailed his students to inform them of the issue, but could not relocate them, as the Conference and Special Events Office handles all classroom assignments.
The office assigned Cozort's class to room 206 in Althouse, but upon entry, he realized the wheelchair lift required a key. Even with the key, he still required assistance to get into the building. He was then told to relocate to a room in the lower level of Dana Hall.
This room required the use of stairs and resembled a supply closet not used for class meetings, Cozort reported. Cozort and John Henson, professor of Biology, who assisted him, found another room on their own, and most of Cozort's class was able to come to the meeting.
Marni Jones, director of Disability Services, and Susan Frommer, Exam Proctoring coordinator, met with Cozort to discuss the incident.
"They were very concerned," said Cozort.
The elevator was fixed in the next few days, though it malfunctioned again and left Cozort stranded on an upper floor of East College. He had to be physically carried out of the building by Public Safety.
"[The experience was] kind of a scary trip; at a couple of points my helpers tripped or hurt their hands on the railing," said Cozort.
The elevator was completely fixed in mid-December.
Cozort also faces difficulties when entering wheelchair-accessible buildings. The ramps to the Library, HUB and the Weiss Center "are accessible, although the access is inconvenient," Cozort reported.
Other buildings are "not accessible, except with great effort," Cozort added.
Cozort did point out that the college has made a serious and continued effort to ensure his safety and ability to attend academic and social gatherings.
Kristen Kostecky, associate vice president of Facilities, explained that the elevator is 47 years old, and the parts needed were not immediately available, resulting in its delayed repair. There are no elevator technicians on the staff, though she said the lifts and elevators are checked on a monthly or quarterly basis by employees as well as the state.
Cozort requested more frequent checks to prevent similar issues, and Kostecky said her office would be conducting more frequent checks from this point on.
Cozort said that although the issues are inconvenient, "I am the beneficiary of a great deal of compassion, from the moment people learned I was in the hospital until the present day. I am not complaining, just trying to show how we might be unaware of the problems facing someone who is disabled until such a person actually tries to enter a building."