Senate Considers Laundry Money Petition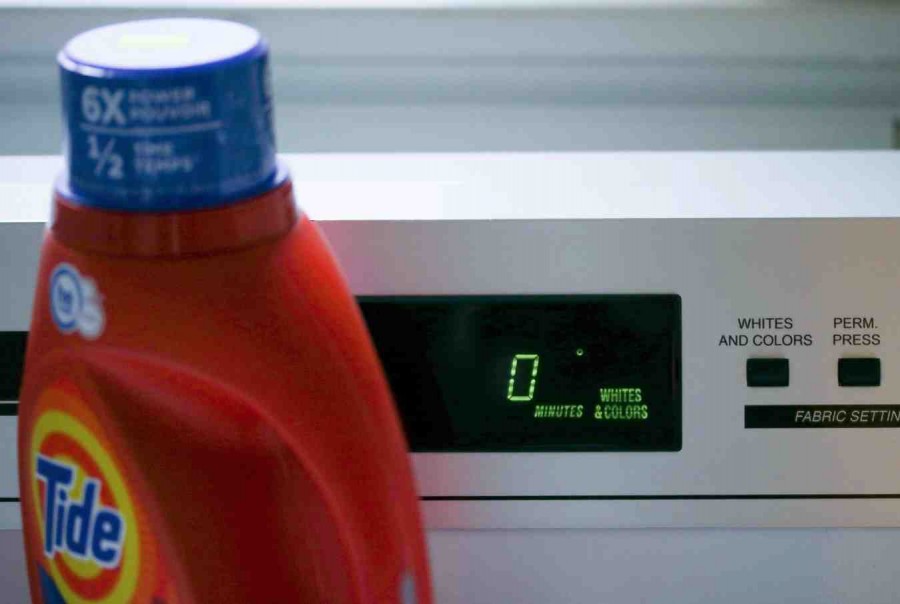 Joe Riley '17, Contributing Writer
February 25, 2016
A petition seeking the return of students' unused laundry money at the end of each semester has begun making the rounds on campus, with the goal of creating a more environmentally friendly campus. Natalie Pope '17 presented the petition at the Student Senate meeting on Tuesday, Feb. 23, where it was met with approval.
Pope, with input from other Eco-Reps at the Center for Sustainability Education (CSE), created this petition, which she believes will create incentives for students to adopt more sustainable practices.
"[During the Sustain IT dialogues set up by the Center for Sustainability Education], we talked about how there was no real incentive for people to wash and dry their clothes in a sustainable manner and how often. The people who are doing fewer loads of laundry and air-drying their clothes end up with almost half of their laundry balance left over at the end of the semester," Pope said. "My hopes are that if students could get that money back in some way, more individuals would be encouraged to air-dry their laundry and do fewer loads, especially people who had not previously thought to do so."
This money would most likely not be returned to students as cash, but rather in the form of a declining balance, a gift card to the bookstore or some other financial reward, said Pope.
"The purpose of this petition isn't to just hand out money to students who don't wash their clothes, it's really to encourage and reward people who make an effort to live more sustainably," Pope said.
Dickinson currently gives students a quota of 34 cycles of laundry each semester, with the students purchasing more cycles at an additional cost. Previously, the system allowed an unlimited number of cycles at no cost to students.  The college created the current quota system in 2009 to reduce unnecessary water and electricity usage, as part of Dickinson's plan for carbon neutrality by the year 2020, The current quota system helps cut down electricity usage immensely, saving almost 16,000 kWh of electricity per semester when students stick to their quotas.
So far, the petition has seen widespread support from students and faculty; the Center for Sustainability Education (CSE) has even offered to collect data on how much of the laundry balance currently goes unused.
Pope's next steps will be to find out the energy usage of washing machines and dryers on campus and the amount of money that is left over by students each semester. There was also talk to pair it up with a current idea to determine students' printing money allocations based on their major.