Students Prepare to Serve in US, Abroad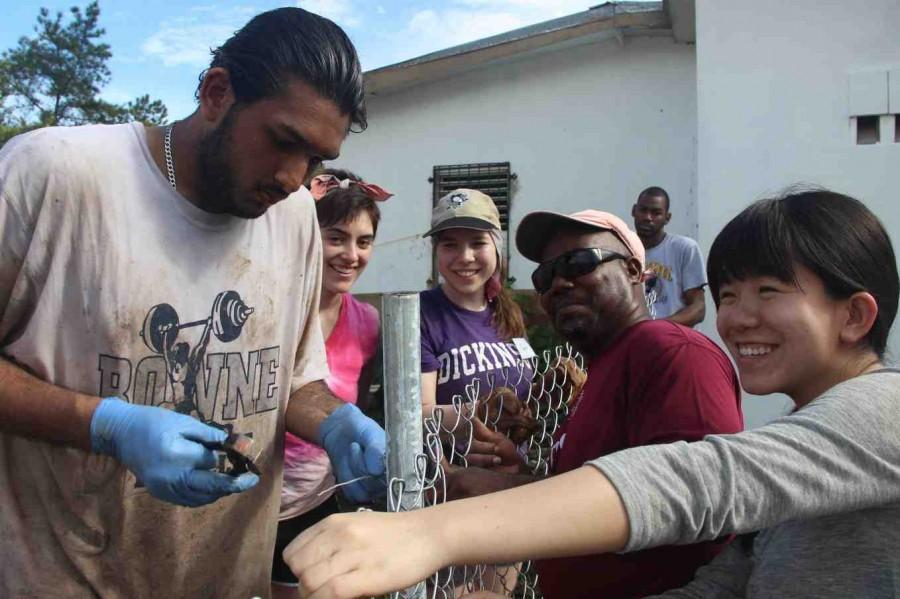 Rachael Franchini '19, Associate News Editor
March 10, 2016
Four groups of 13 students and two staff members each will travel to Belize, Detroit, New Orleans and Georgia to participate in service and interfaith trips over spring break.
Approximately 65 students applied for the 39 spots on the three continental trips and 60 applied for the Belize trip alone, according to Donna Hughes, director of the Center for Community Service, Spirituality and Social Justice (CS3). Recruitment for the trip to Belize  began in fall 2015, months before the other three trips, said Hughes.
The Service Center has conducted trips to Detroit, Georgia and Belize each once before. A student group has gone to New Orleans many times in the past, but did not go there last year.
In Belize, students will work for the Department of Education to teach gardening skills to people in the village of Double Head Cabbage. The village is located in Belize District, approximately 45 km (about 28 miles) from Belize City, according to maphill.com.
"The culture doesn't produce a lot of their own food anymore," reported Hughes. "We work to teach [the people of Belize] to do so again."
In Detroit, students will also be gardening, and will help in an after school program in the school district where they are staying. The Detroit trip is an interfaith service trip in conjunction with the Jewish service agency Repair the World, which aims to "mobilize thousands of young Jewish adults who want to help improve lives and neighborhoods right now," according to their website, werepair.org. Students will visit a Jewish temple and an African-American church, and will participate in dialogue about Jewish-Muslim relations.
Additionally, students on the Detroit interfaith trip will spend one day in Flint, Michigan, the site of a drinking water contamination crisis. They will volunteer at a local food pantry and deliver more than $1,000 raised by Dickinsonians for Flint since the start of the semester. The funds will be used by the city to purchase water filters for citizens.
Students travelling to New Orleans will work with the nonprofit organization the Epworth Project to help with ongoing reconstruction efforts resulting from Hurricane Katrina.
The trip to the Fuller Center in Georgia will focus on providing those in need with housing and conducting housing renovations, as Habitat for Humanity is based in and founded by the Fuller Center.
According to Hughes, the trips are planned by 12 to 14 unpaid student leaders, who also staff the trips in the spring. Planning for the trips begins as early as September.
"These leaders work really hard, not just leading their trips, but starting in September to help get all the trips going," said Hughes.
Applications to become a student service trip leader for next year are accepted by CS3 until April 2016. Additional information about the spring service trips can be found on the Dickinson website on the page for the Center for Service, Spirituality and Social Justice.