Trout Gallery Hosts Night of Pizza and Prints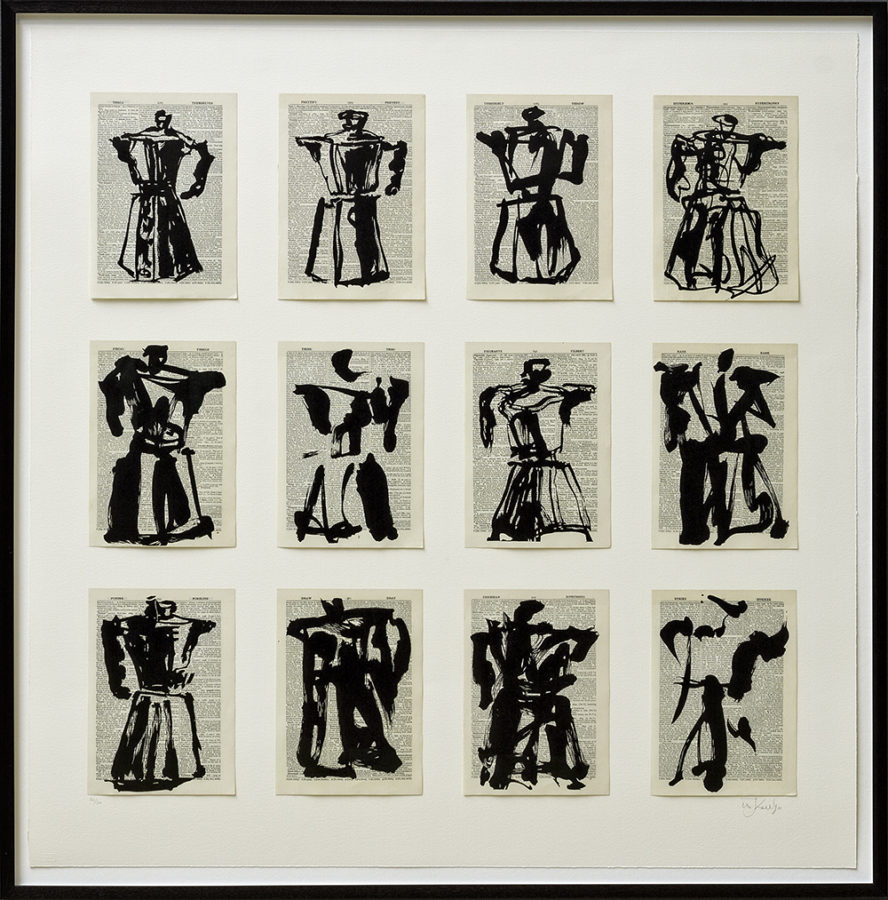 By Claire Jeantheau '21, Staff Writer
November 2, 2017
Dickinson's Trout Gallery combined the college farm's Pizza on the Plaza sale with the opening of the museum's exhibit of the South African artist William Kentridge's work about his post-apartheid artwork last Friday.
The gallery presented two projects by Kentridge at the opening. One of these, Universal Archive, consists of a series of linocut prints of different objects on dictionary pages. According to Heather Flaherty, the Trout Gallery's curator of education, the Trout Gallery had been interested in hosting a Kentridge show for some time.
"We've been looking actually for years for a show that would fit our space, and it just so happened that the guy at the Gund Gallery, which is the art museum at Kenyon College, developed this show of Kentridge's more recent work," she said.
Kentridge's pieces were created following the end of apartheid, a government-enforced racial separation, in South Africa. The political and social tumult rising from this transition is believed to have had a significant influence on Kentridge's work.
Flaherty described Kentridge's art as "not overtly about apartheid [but it is] very much so inspired by the experiences he had living in an apartheid-based country. And in this body of work, he's asking, where does art go when apartheid ends, when the tragedy ends and a country is then looking at questions of memory, remembering, justice, the aftermath, what is the place of creativity."
"I liked how the artist transformed an inanimate object and the human form into one piece,"
said Lauren Toneatto '21. She especially appreciated "as an avid tea maker and artist" the prints of what she saw as teakettles.
Stephen Fitzpatrick '18, on the other hand, viewed the same prints as "a coffee pot that looked…like a baseball pitcher."
"Basically, the artist going ahead and playing with your sense of what you immediately picture…but what… might actually be is pretty cool," Fitzpatrick said.
A second Kentridge project, a short film titled "Journey to the Moon," inspired by the artist's experiences in his studio, was projected continuously on the lower floor of the gallery as well.
For several students, including Olivia Riordan '21, the event was their first visit to the gallery. "I've never been in the Trout Gallery before…I'm just excited to go in and look at it and take it all in," she said.
The event was held on Friday, Oct. 27 from 5-7:00 p.m. inside Dickinson's Weiss Center for the Arts. The Kentridge exhibit is on display at the Trout Gallery until Saturday, Feb. 17, 2018.