Dickinson to Pilot Graduate Courses in Collaboration with Army War College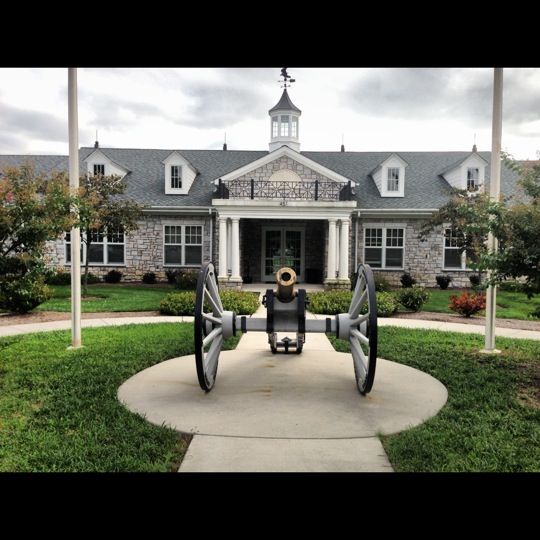 Provost Neil Weissman has revealed that Dickinson has drafted tentative plans to offer graduate courses that would be "responsive to the War College's interests and needs," in an effort towards a closer relationship with the War College, which could possibly lead to a future offering of certificates and, potentially, a master's degree.
"We are exploring offering courses on the graduate level that would be responsive to the War College's interests and needs," wrote Weissman in an email. "Though [these courses would] also [be] open to others. At this stage, we envision starting with several pilot offerings."
He continued to assert that "The resources needed to launch this initiative – funding and faculty – will not be drawn from our undergraduate program.  We are relying chiefly on outside funding for the initial, modest investment."
The move comes after President Margee Ensign announced at the annual Town Hall in January that closer collaboration with the War College would be part of her vision for Dickinson.
Other departments across campus have also hosted events with the War College. For example, the Popel Shaw Center for Race and Ethnicity hosted a panel discussion regarding diversity in the U.S. Army on Monday, Feb. 26. This event was unrelated to Ensign's initiative.
Col. Eric Lopez, a student at the War College, welcomed Dickinson's attempts at cooperation, remarking that "both entities have so much to gain from each other" owing to their "common goals of higher education and leadership," adding that "the opportunity for 40-something colonels to interact with the college-aged demographic is, it's mind-blowing… For Dickinson students to see, again, the future leaders of our army and our nation… and to listen and learn from it, I think is probably invaluable."
During a question and answer session following the presentation, diversity and inclusion was featured prominently. The speakers talked about the importance and availability of opportunities for advancement for people of underrepresented backgrounds and pointed to recent decisions allowing openly LGBTQ persons and women to serve in combat as major steps forward.
Among the topics discussed were also common misconceptions about the Army, as well as job opportunities in the military and diversity programs. Lopez, who helped facilitate the event, said that, given the diversity amongst officers at his institution and the presence of the Popel Shaw Center at Dickinson, "it seemed like a natural fit, to get the two groups together, just to increase community and dialogue."
Lt. Col. Yolanda Maddox spoke about negative stereotypes of women in the armed services, saying that "women in the military are leaders, soldiers" but also are "mothers, [and] are wise," and discussed the accomplishments of a number of women in leadership roles within the military.
Additionally, Weissman also pointed to possible community benefits, saying "when both institutions thrive it is good for Carlisle."