RAISE Training Continues for Dickinsonians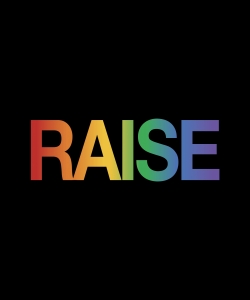 Red Devils Advocating for Inclusive Space for Everyone (RAISE) held a training for faculty, administration and staff (FAS) on March 29 at 1:30 p.m. to 3:30 p.m.
RAISE training is "a two-hour educational training that focuses on allowing participants to engage more deeply and personally with issues related to LGBTQ+ topics," according to Erica Lawrence, director of LGBTQ services. "During the training, we challenge attendees to gain a better awareness of their own personal biases and barriers to being an effective ally to the LGBTQ community," she added that trainings have been occurring for "about two years."
Lawrence explained that RAISE seeks to educate all members of the Dickinson community, "both FAS and students" and that there are currently "about 250 members of the Dickinson community" who participate. She went on to say that "Our hope is that they [the participants] leave equipped with tools to be a more effective and active ally."
According to Drey Battle '18, student pride coordinator of the office of LGBTQ services, RAISE trainings "are most often provided on a by-need or request basis. If any group or office on campus wants to participate in a training, we will accommodate the request as long as there are at least [six] confirmed participants. We also offer more general sessions, which anyone can attend."
Lawrence furthered that participants, after undergoing RAISE training, are asked to complete an "Ally Action Plan" in order to become "officially RAISE certified." Around a third of those who complete RAISE training also complete an action plan. However, "we expect this percentage to continue to rise as we have now moved the Ally Action Plan online. For the first year, it was a paper form that attendees had to submit, which I think was a deterrent for some people," said Lawrence.
The Office also hosted a RAISE 2.0 dinner on Tuesday, March 27 to bring "together individuals who completed the in-person training and submitted their Ally Action Plans" and discuss "the successes and challenges people have faced in implementing the Ally Action Plans on campus," said Battle. "Attendees were able to share ideas with each other and talk about ways they could be more effective," Battle explained that the dinner was "supported by a nice mix of faculty, staff and students" and "was a useful opportunity to continue the discussion of allyship and remind participants of what that might mean in practice."
Battle said that RAISE was important because it "does the necessary campus work of not just creating awareness of LGBTQ related information, but also [allows] reflection about ones own identity in gendered and sexuality categories. So as much as it incorporates critical learning and understanding of others, it also seeks to have participants learn and understand themselves in new ways."
Battle also said that the next scheduled RAISE training will occur on Sunday, April 8 for the sisters of the Pi Beta Phi sorority and Dining Services staff will receive training in late May.
Lawrence said that over 100 members of the sorority will be in attendance.