Puppet Show Debuted in Carlisle, Headed to Indonesia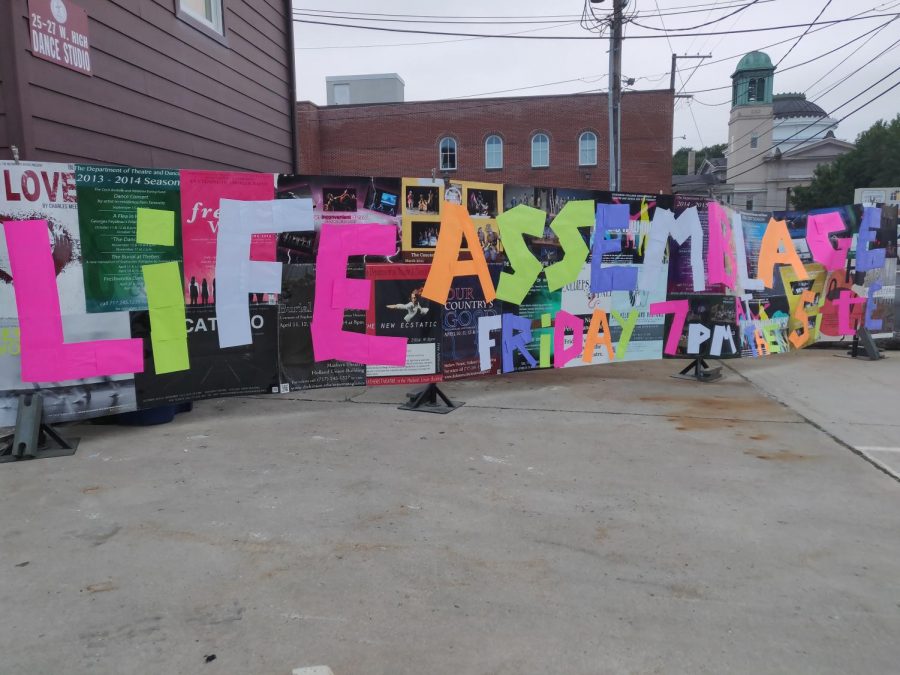 Simran Dali '22, Staff Writer
September 20, 2018
A Dickinson professor debuted her puppet production, Life Assemblage, to an audience of over 50 students, faculty and friends at The Site on Friday. 
Professor of Theatre and Dance Sherry Harper-McCombs will take her production to Yogyakarta, Indonesia next month to be presented at an international puppet festival, Pesta Boneka. The festival was started by Papermoon Puppet Theatre in 2008, and is a space where artists from around the globe meet every two years to collaborate, create and share visions. 
Life Assemblage came together in Summer 2018, funded by a United States Institute of Theatre Technology grant and a student-faculty research grant which lead to a collaboration with Karen Kirkham, Professor of Theatre and Dance as director. Students Josh Bennett '20 performed as the puppeteer and Solomon Zisser '20 was the set and light creator. The stage pieces were designed at Dickinson College and the story was developed later at Pendragon theatre in upstate New York.
Harper-McCombs was inspired to develop Life Assemblage by the contemporary puppetry of different countries she saw while on sabbatical this past Spring. "One of the challenges [puppetry] faces today is that in some ways we're trying to compete with things like YouTube, movies, all this hyper-realism," said Harper-McCombs. 
"And yet people respond so well to plays that are fictional. Puppetry invites imagination and engages the audience; people have their attention, for that moment, on the puppet rather than the puppeteer and I think we in theatre need to focus more on that aspect of imagination," she said.
The idea of a "life assemblage" first came about when Harper-McCombs stumbled upon a box of her late mother's things and realized how her perspective of her mother changed as she went through each object. She wanted to explore this idea of how a simple act of sorting through someone's personal objects can change one's perception of the owner. 
"When I first thought about the words 'life assemblage,' I decided to look up its meaning," said Harper-McCombs. "In geology, it's defined as 'a collection of organisms found in a different place and position than they occupied in life.' These beings were at different places throughout life but somehow ended up together in death, and that idea is what really resonated with me," she added. 
The puppet production makes use of a combination of various types of puppets Harper-McCombs has worked with so far. The puppets wear masks and the entire puppet piece is void of any dialogue, leaving all the audio to live music by Kirkman. "The choice to keep the piece dialogue-free was partly because we'll be presenting this where English is not the first language and partly because we wanted there to be a spiritual aspect to it," added Kirkman.
Amongst the crowd was Maddie Littlepage '21 who said, "I really like the reflective surfaces, in my mind, it felt like it was about… growing and dying. But it could mean anything."
"It was different than what I'm used to seeing," said Kira Ousey '21. "It was definitely a unique concept that was well-executed. The stages [of life] they picked were pretty easy to understand as well."