Week Features Inclusivity Events, Programs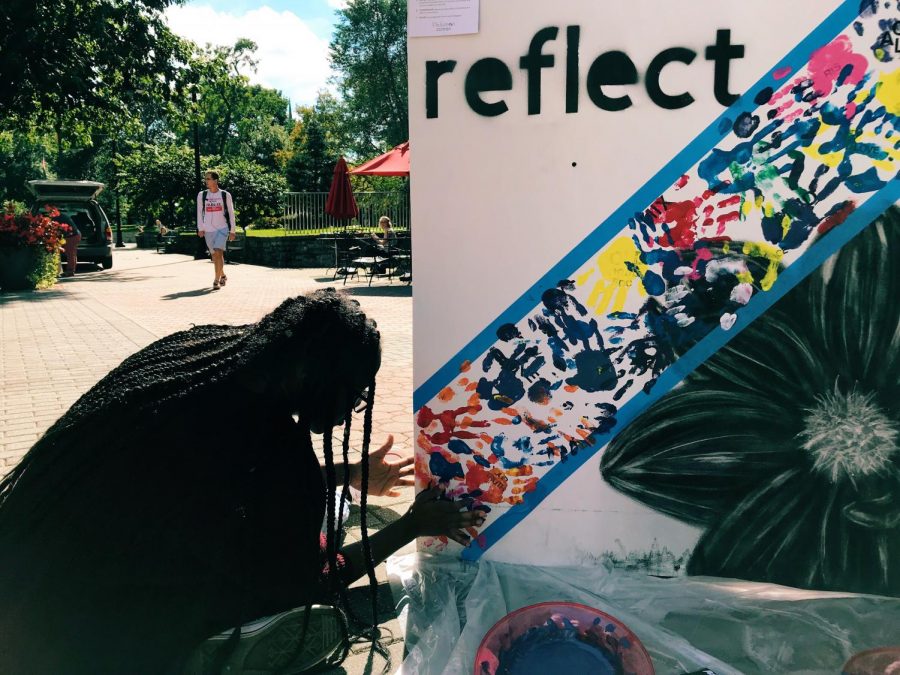 Sarah Manderbach '22, Staff Writer
October 4, 2018
Dickinson ran their third annual Campus Inclusion Week to promote diversity and empathy on campus, and students and staff professed commitment to this goal on campus. 
Multiple offices planned events from Sept. 24-29 "to inspire the entire Dickinson community to commit to making Dickinson more inclusive," as stated on an event announcement on the Dickinson College website. 
Each day was devoted to a different theme of inclusivity, such as "Intercultural Allyship Day" on Monday and "Student Advocacy Day" on Friday, according Dickinson's website. 
Wednesday's theme was run by the Office of LGBTQ Services and was titled "What Are Your Gender Pronouns?" according to Gregory Edwards '20, who volunteered at a table and handed out gender pronoun guides and buttons. 
"A lot of Dickinsonians, in my experience are already pretty good about [inclusion], but it wouldn't be a bad thing to educate more people about it," said Edwards.
On "Demystifying Disability and Celebrating Neurodiversity" day on Tuesday, students read off a list of colors, the font color of which changed for each word. Students grappled with reading the colors out loud. The exercise "stimulates what it might be like to have a reading impairment like dyslexia," said Marni Jones, the director of learning skills and the Office of Disabilities Serivces (ODS).
Jones said there are currently 410 Dickinson students registered with the ODS, which is 18 percent of the student body. "Our hope is that students with disabilities who have not registered with our office will feel more comfortable doing so, and that all participating students, faculty and staff will come away with a greater understanding and respect for individuals who have learning disabilities," she said.
Erica Lawrence, director of the Office of LGBTQ Services, said "It's the job of everyone on campus to make everyone feel included."
Thursday's theme was "Campus Action Day," organized by the Intercultural Competency Task Force to "equip the community with the awareness and skills to create and sustain an inclusive community," according to the Dickinson College website.
The final day of Campus Inclusion Week was "Student Advocacy Day," during which student organizations shared information about their programs and initiatives with curious Dickinsonians. Debra Hargrove, the associate vice president of Human Resource Services, said "we are delighted with the growth and evolution of this very important initiative."
On Friday students could also could participate in a public art project led by local artist Chis Varner by adding to a "multi-piece mural" in the theme of Campus Inclusion Week, according to an article "Weeklong Celebration Highlights Dickinson's Commitment to Diversity, Inclusion," on the Dickinson College website. 
According to the Dickinson College website, the week was hosted by the Popel Shaw Center for Race & Ethnicity, the Office of LGBTQ Services, ODS, Human Resource Services, the Center for Global Study and Engagement and the Office of Institutional Effectiveness & Inclusivity. Events were sponsored by the Waidner-Spahr Library, the Women's & Gender Resource Center, the Commission on Inclusivity and the Student Athletic Advisory Committee.