Popel Shaw Center Celebrates Five Years of Operation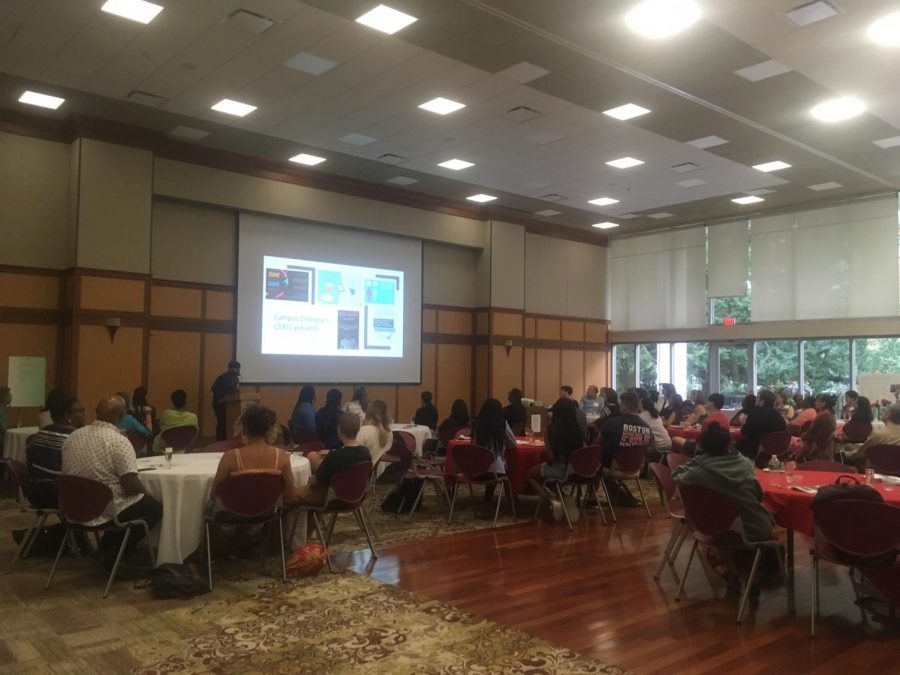 The Popel Shaw Center for Race and Ethnicity celebrated their fifth anniversary in operation with a tribute to the 100 anniversary of Esther Popel Shaw's graduation from Dickinson. Popel Shaw was the first African American woman to graduate from Dickinson.
The PSC is dedicated in her name and serves as a place for students to, "voice their opinions, serve the community and advocate for making Dickinson a place that is reflective and responsive to our campus diversity," according to the Dickinson College website.
The event was held on Thursday, September 5 at 5:30 p.m. in the Social Hall and drew in a large crowd of members from the Dickinson community including faculty and students. According to Director of the PSC Vincent Stephens, attendance and engagement exceeded his expectations. "It was wonderful seeing first year students attend out of curiosity," Stephens said and continued that he was "delighted that so many attendees learned new things about both Esther A.B. Popel's legacy and the Center's history and development."
Stephens, who has been director of PSC since June 2015, spoke at the event along with student program managers Julandry Almonte '22, Nhi Ly '22 and Sher Bahadur '22. The other student program managers Alice Agyekum '22 and Grace Ingle '20 helped run the event operations. Additionally, Professor of American Studies and English Sharon O'Brien spoke at the event. She contacted Popel Shaw's family in Norway to share sentiments about their descendant's legacy as part of the celebration. O'Brien travelled to Norway to interview Popel Shaw's daughter, grandson, and great-granddaughter.
Ly, who serves as an International Students' Affairs Project Manager, said that Popel Shaw has made an impact on female students. "Esther proved that race and gender were not the obstacles that prevented her from gaining education and pursuing her dreams," she said and explained that Popel Shaw is a role model for students at Dickinson to "step out of their comfort zones, challenge themselves, and pursue their dreams."
Cristian Tineo '22, a member of the PSC program MANdatory, a leadership development program for male-identified students of color, was in attendance. He said the event was a great way to learn about Popel Shaw on a more personal level. Tineo said he was interested to see Popel Shaw's family speak via video about Dickinson's actions for the whole community since her graduation. "I think it's important [to honor Popel Shaw 100 years later] because so easily these histories of people of color…get erased and be[come] forgotten about," he said. Tineo said that Popel Shaw and her legacy provide a "source of inspiration for people of color and minorities to see that while there have been great changes in Dickinson's history, there are things we are still dealing with as a college today that are parallels and need to be discussed."
Stephens attributes the continued operation of PSC to the expansion of traditions, including new events like Multi-racial Mixers, Campus Inclusion Week, hosting community dialogues, and the coordination of MANdatory. Stephens said these new events give the center a "unique identity."