Harvest Fest Attracts Large Student Attendance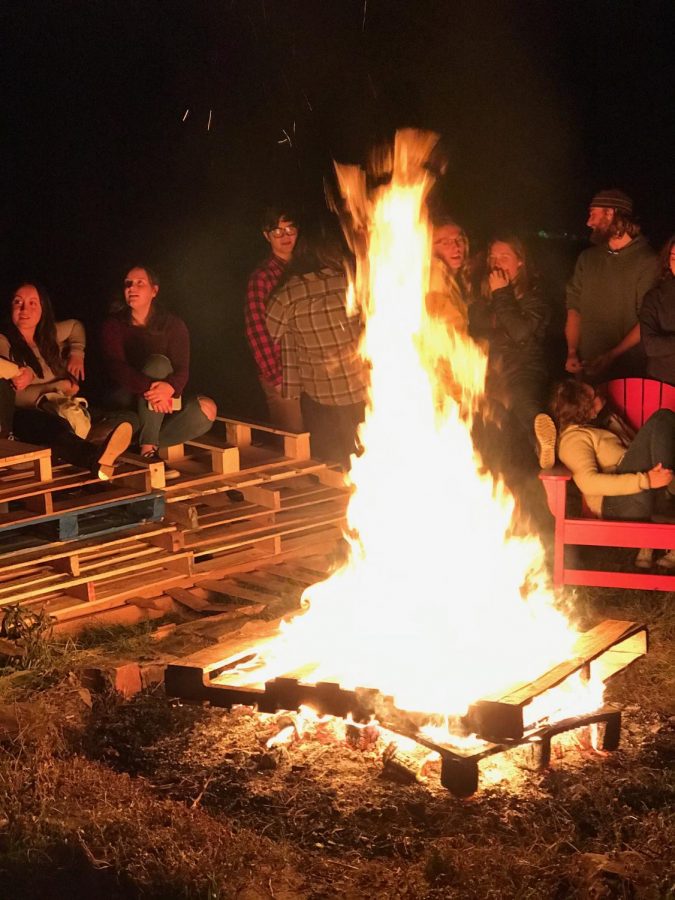 Caroline Strapp '22, Staff Writer
October 10, 2019
Over 100 Dickinson College students and community members participated in the Dickinson College farm's annual fall Harvest Fest. 
Harvest Fest is hosted by and on the Dickinson farm. The farm's staff, comprised of faculty, students and recent graduates, plan and run the event each year. Abby Israel '20, a student employee of the farm, said, "it's easy to set up for a high level of turnout" and that "we love doing harvest fest." She continued, "working for the farm is my favorite of my three jobs". 
 The event included free food, with Leo's ice cream, homemade apple cider, ham burgers, beet burgers and sausages. They also had a live band with guided contra dancing, a form of traditional Anglo-Scottish dance, a bonfire and a pie-eating contest. 
The food they provided was mostly from the farm itself. The farm raises both beef and produce and both the vegetable and beef burgers were made with food from the farm. Students enjoyed the food. Analisa Groble '22 said, "The food at the farm was delicious and thoughtfully prepared." Rediet Patterson '22 shared the same sentiments with Groble and said that she "liked eating [my] ice cream by the fire" and that "the veggie patties were really good too." Apple cider was made during the event so students could watch while staff members and student volunteers made the cider and then try it immediately afterward. Later in the evening Leo's ice cream, flavored chocolate and pumpkin, was served and later still there was a pie eating competition. 
The event was well attended by Dickinson students. Several college operated shuttles to the farm departed at capacity, with larged crowds reported both on the dance floor and around the bonfire. Students commented that it was nice to get off campus, but still be surrounded by that familiar Dickinson community feeling. Sasha Quinlan '22 said, "I had a really great time and love opportunities that Dickinson offers students to get off campus while still being involved in the community we have here." Joseph Lewis '22 said, "After attending harvest fest, I really felt the sense of community that Dickinson brings out in its events. Not only did Dickinson accommodate well for all the students with the great food and entertainment, but the venue was a great escape not far from campus!".  
Dickinson farm employees reflected on the event's continued success. Education and Outreach Coordinator for the farm Emma Weaver '19 reflected on the high attendance of this year's event. "I think that this event is a really nice way to welcome students to the farm," Weaver said, "regardless of if its their first time coming out or if they're student farmers who come with friends."
The college farm Harvest festival occurred on Friday, Oct. 4.