Quarry Evacuated Due to Yellow Jacket Nest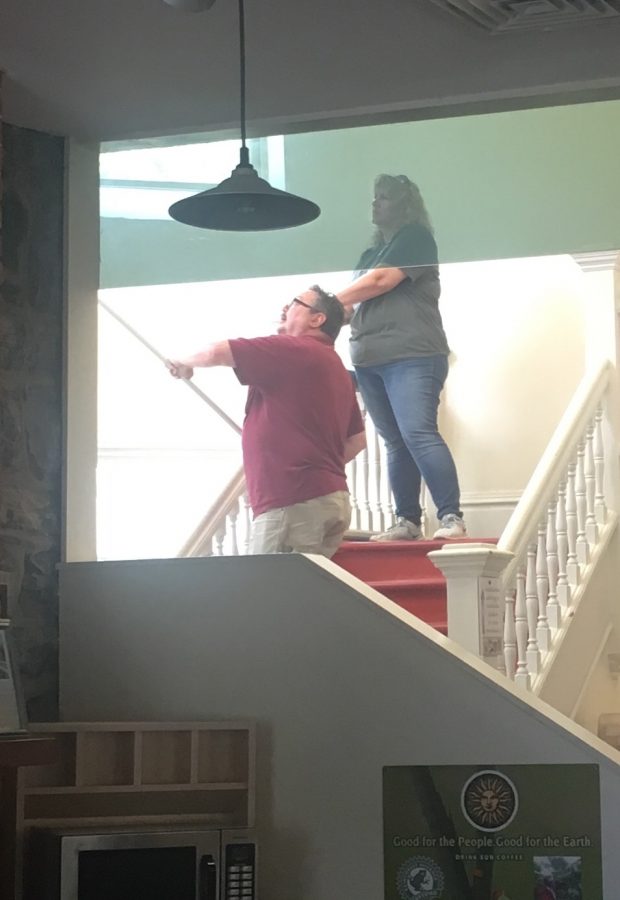 A swarm of yellow jackets appeared in the Quarry on Friday, Oct. 4, prompting an emergency shutdown of the facility to remove a hive found on the exterior of the building. According to Director of Dining Services Errol Huffman, no one was harmed during the incident, which took roughly 90 minutes to resolve. Olivia Mao '20 described the Friday closing appeared at first to be a "usual old Friday. I had no idea that was going on. I was just there getting my sushi, […] but then they are hurrying me out the door." 
   Huffman explained in an email that the yellow jackets were first noticed both in the basement and second floor of the Quarry, prompting a call to Facilities Management to resolve the issue. Huffman noted that the hive was located on the outside of the building, by the windows close by the computers halfway up the staircase. 
Associate Vice President of Campus Operations Kristen Kostecky said in an email that Facilities Management "received a call from the Quarry about the bees" and that a "pest specialist" from Facilities Management removed the hive from below the window. Kostecky added that "The bees had created a hive in an exterior wall cavity," and that the closure of the building was a precaution. 
Huffman added that a second closure of the Quarry on Sunday, Oct. 6, was also related to the yellow jackets. "The Quarry was closed a second time to the presence of bees throughout the facility. Facilities Management staff worked to remove the active presence of bees and continued work to locate the hive," Huffman said.  
Nina Bethel '20 added that "there were hella bees. It was contained, but there were too many bees for it to be safe for both people and bees to live in harmony." She added that Dining Services employees appeared "stressed" during the 
Muhajir Lesure '20 said "I was more concerned about the human dimension of things, because people need to eat, and if people cannot eat then they cannot get their work done. I felt like the bees were interrupting."
Mao added "I had no idea that it was happening, […] it explains the fear on their faces."