FEMA Director Criswell to Speak at 2023 Commencement
Deanne Criswell, the first woman to lead the Federal Emergency Management Agency (FEMA), will deliver Dickinson's 2023 Commencement Address on Sunday, May 21. She will receive an honorary Doctor of Emergency Management from the college. 
Respected journalist and host of NPR's "Morning Edition" Michel Martin will receive a Doctor of Public Affairs, while surgeons and Dickinson alumni Robert Davis '59 and Thomas Davis '62 will both receive an honorary Doctor of Medicine. Tara Houska, an attorney, environmentalist and advocate for Indigenous rights will receive the $100,000 Rose-Walters Prize.
President John E. Jones III praised this year's group of honorees, saying, "As usual, our committee on honorary degrees did tremendous work and handed us a wonderful slate of honorary degree recipients."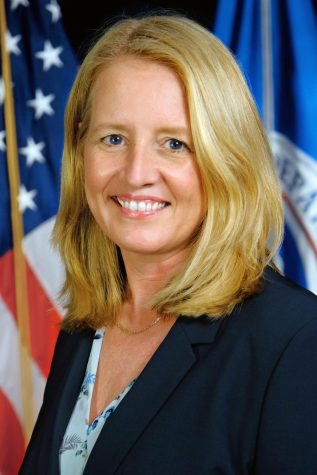 Deanne Criswell, Doctor of Emergency Management
Criswell was unanimously confirmed by the U.S. Senate on April 22, 2021, becoming the first woman to head FEMA. She has served over 30 years in public service and has helped the nation respond to many natural disasters and emergencies during her tenure. 
Prior to her confirmation, Criswell started her career in Aurora, Colorado, leading the city's emergency planning department. During this time, she coordinated action to reunify and relocate families during Hurricane Katrina. She also served on one of FEMA's National Incident Management Assistance Teams and helped coordinate a variety of responses to natural disasters and emergencies. 
From 2019 to 2021, Criswell served as the commissioner of the New York City Emergency Department, leading its response to COVID-19. During this time, Criswell worked to support New York City's healthcare infrastructure and helped New Yorkers from going hungry. She has also served 21 years in the Colorado Air National Guard. She served in Kuwait in 2001 and Qatar in 2010.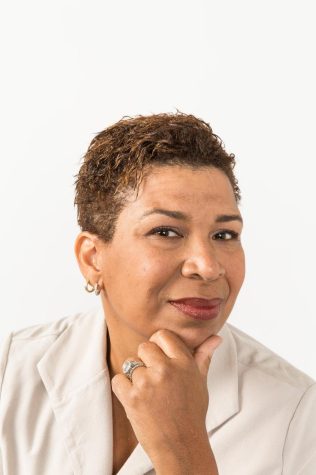 Michel Martin, Doctor of Public Affairs
Martin is an NPR radio host and world-renowned journalist. She has won an Emmy for her work covering an international campaign to ban the use of landmines, as well as three additional Emmy nominations during her career.
Martin began in print newspaper, covering politics for the Washington Post and the Wall Street Journal, where she was the WSJ's White House correspondent.She then transitioned to television, working as a correspondent on ABC's "Nightline," before joining NPR in 2006 to host "Tell Me More," a hour-long talk show and news program. She currently hosts the popular NPR show "Morning Edition." 
Martin has won several awards including the Candace Award for Communications from The National Coalition of 100 Black Women, the Joan Barone Award for Excellence in Washington-based National Affairs/Public Policy Broadcasting from the Radio and Television Correspondents' Association, American Academy of Arts and Sciences Fellow of 2019 and a 2002 Silver Gavel Award.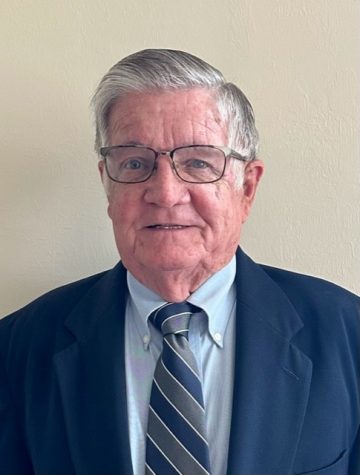 Robert Davis 59', Doctor of Medicine
Davis majored in chemistry at Dickinson, where he was also a part of the Phi Kappa Psi fraternity and the track and field team. After Dickinson, he obtained his medical degree from Jefferson Medical College in 1963. 
After his residency in general surgery at York Hospital, Davis served as a flight surgeon in the U.S. Navy and an attending surgeon at the U.S. Navy Hospital in Philadelphia.
After a residency in plastic and reconstructive surgery at the University of Pennsylvania, Davis returned to York, where he served in a variety of leadership positions, such as medical staff president, chair of the education committee and plastic surgery division, and assistant chairman of the department of surgery.
Davis specializes in pediatric surgery for cleft lip and palate, trauma surgery and treatment of head and neck cancers. Outside of his medical practice, he funded and helped build an orphanage and school in southern India, sponsoring children for school and medical expenses.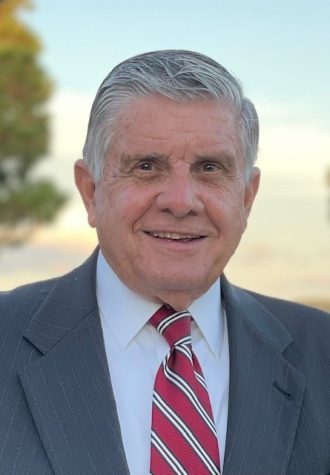 Thomas Davis '62, Doctor of Medicine
Like his brother, the younger Davis also majored in chemistry at Dickinson, and was a member of the Phi Kappa Psi Fraternity. He received his medical degree from the University of Pennsylvania School of Medicine in 1966.
Davis served as a U.S. Navy flight surgeon in Danang, Vietnam, after which he continued to se
rve in the reserves until 1992.
Davis completed a residency in general surgery at York Hospital, then a hand surgery fellowship in San Francisco, before finishing a plastic surgery residency at the Milton S. Hershey Medical Center in Hershey, where he later taught from 1976 to 1987.
He started a private practice in Hershey in 1987, where he practiced until his retirement in 2005, after serving as a member of the American College of Surgeons, the American Society of Plastic and Reconstructive Surgery and the American Association of Plastic Surgeons.
In his civic life, Davis has received the Hershey Rotary Club's Service Above Self Award and Lifetime Achievement Award and served on numerous arts boards, the Dickinson Alumni Council and as an alumni representative to the Board of Trustees.
Tara Houska, Recipient of the Sam Rose '58 & Julie Walters Prize at Dickinson College for Global Environmental Activism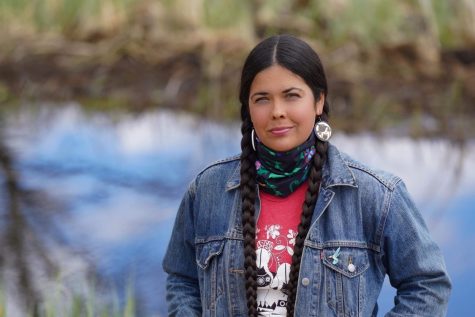 The annual $100,000 Rose-Walters Prize — which is given to an individual or organization for their work in environmental activism — will be awarded to Tara Houska, an environmental and Indigenous-rights advocate.
Houska, a citizen of the Couchiching First Nation whose native name is Zhaabowekwe, is a tribal attorney and land defender in addition to her activist work. In 2018, she founded Giniw Collective, an Indigenous-women, two-spirit led resistance movement to defend life and sacred lands. 
Houska has been deeply involved with movements to defund fossil fuels, including resistance against the Line 3 oil pipeline and the Dakota Access pipeline. She also co-founded Not Our Mascot, a non-profit aimed at promoting positive representation of Native Americans and educating against stereotypes, including movements to change the name of Washington D.C.'s NFL team.
Houska is a TED speaker and has received several awards for her work, including the 2021 American Climate Leadership Award and the 2019 Rachel's Network Catalyst Award. She has served as an advisor on Native American affairs to Sen. Bernie Sanders and has written for publications such as The New York Times, CNN and "All We Can Save," a women-led climate anthology.
During the 2023-24 academic year, Dickinson will host Houska for a residency that will involve her meeting with students, visiting classes and being part of a public event discussing her work.