A Sneak Peek Review of the Quarry
As Denim Coffee prepares to open in the Quarry, providing a long awaited place for coffee right on campus, The Dickinsonian had the opportunity to have an early sampling of some of the available items.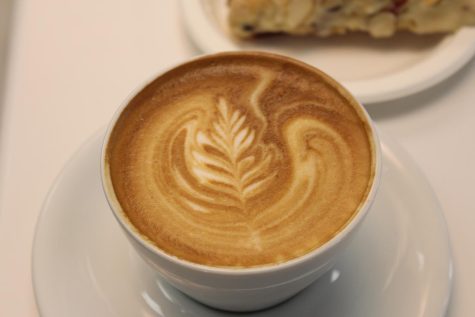 The feeling inside the Quarry is very comfortable, especially with the music they were playing, and it will definitely be a place I frequent in the future. The building will be available in the coming weeks for students to use outside of Denim's hours.
Now, for the part everyone has been waiting for, the food and drinks. For food, there are different kinds of pastries, including muffins, cookies, and croissants. There are also breakfast sandwiches, which have egg, cheese, mayo, and a choice of ham or bacon on ciabatta bread.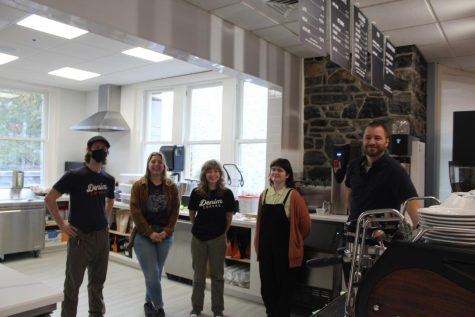 The drink menu is transferred one to one from the regular Denim location in town to the one on campus. Every drink at Denim in town is available here. I was expecting some kind of cut to what was offered, so it is a pleasant surprise to see that everything is offered.
I ordered a breakfast sandwich with bacon and a latte with vanilla flavoring, and had a piece of a raspberry almond croissant (thank you Ben for that last one). The sandwich was great, the bacon and mayo combo added a little extra kick to it that I think works well. The latte was great, and I love the glass "for here" cups and the little platter the coffee comes in. The pastry was also great, and the rest looked delicious, but that's for another time.
The Quarry opens Friday, October 28. For Dickinson students on the Any 20 or Any 15 food plans, a baked good and coffee are one swipe, while a sandwich and coffee are two swipes. Flex Points, Devil Dollars, and Declining Balance are all accepted as well.