A Look Inside the Presidency: "The West Wing and Beyond"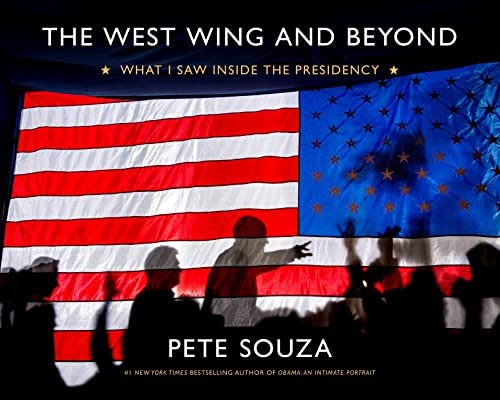 Pete Souza estimates that he has spent more time in the Oval Office than almost any other American, short of former presidents. He spent 13 years in the White House as a photographer: five years with Ronald Reagan and eight years as the Chief Official White House Photographer with Barack Obama.
In his new book "The West Wing and Beyond: What I Saw Inside the Presidency," Souza illustrates the time he spent in the Obama White House through a unique lens. Rather than focusing on the life and character of the president, which he has already done in other books, Souza uses this book to give an inside look into the broader office of the presidency. This includes the day-to-day work that takes place to make sure the Oval Office and president run efficiently, as well as the big events that bring the White House to life.
President Obama only appears a handful of times within the book, and there is more of a focus on the other people and elements around him that shape the presidency. Souza was amazingly able to illustrate the big names, but also focus on the other people who kept the White House running.
On one page, there might be photographs of big political names like Joe Biden and John Kerry, or legendary names in entertainment like Meryl Streep and Bruce Springsteen. Then, on another page, there will be someone like the president's personal aide, a White House butler, trapeze artists on Halloween or even the Easter Bunny. The way Souza illustrates the stories of the lesser-known people in the White House was one of my favorite aspects of the book.
The way Souza shows off the glitz and glamor of the presidency, along with more candid behind-the-scenes photos of daily life, is one of my favorite aspects of his work. I feel like this is something that contrasts with his successors, Sheleah Craighead and Adam Schultz in the Trump and Biden administrations respectively, and it definitely plays a factor in the unique way "The West Wing and Beyond" chronicles the history of the White House.